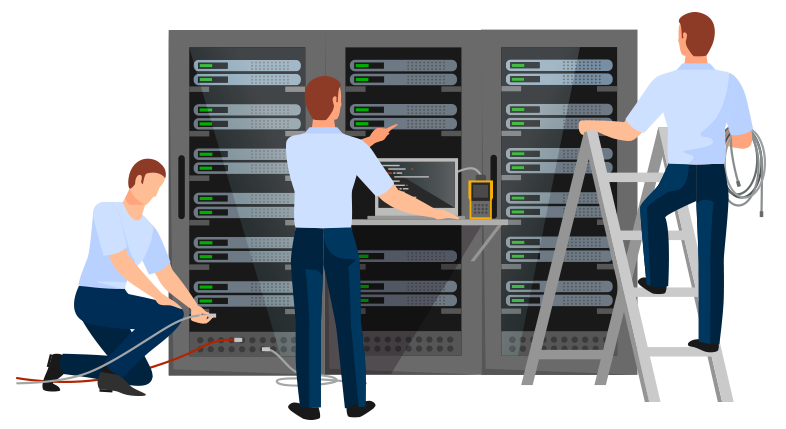 OVERVIEW
The world of IT moves so fast, it can be hard to keep your infrastructures up to date. As a result you often find technology limiting an organisation rather than the needs of users driving the technology.
We aim to provide flexible platforms that are tailored to the needs of users and allow access through a variety of devices at any time. A key differentiator of Covue is that we focus on excellence in providing best of breed IT solutions and services for our clients.
Our committed and experienced team ensure that Covue Infrastructures are cutting edge and adaptable for future technological developments.
DESIGN
Our infrastructure architects have a wide range of expertise that will cater for your bespoke IT design.
As part of the design process your dedicated team will provide insight and challenge into how your IT infrastructure can best serve your users.
You can choose from a wide range of services to tailor your design including, Sharepoint, Virtual Desktop Infrastructure, WiFi, VoIP telephony, secure remote backup, print management, digital signage and Mac integration.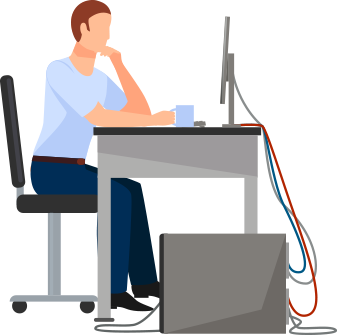 DEPLOY
Whether you are building a new infrastructure or migrating from an old one, our experienced team of engineers will take care of the following:
MANAGE
We pride ourselves on our customer service, which is reflected, in our clients' satisfaction.
Our flexible managed services are very popular as they ensure your IT environment is healthy, secure and performs.
Three are three tiers of managed services depending on your needs:
Server and network
Server, network plus part-time 1stline engineer support
Server, network plus full time 1st line engineer support
Our Network Monitoring Centre will ensure that your servers and switches are working efficiently with Infrastructure Engineers available to troubleshoot any on-site issues. Our dedicated team of 1st line support engineers are available on a flexible basis to ensure your hardware and users are looked after.